Lekan Adekanbi, a suspect accused of killing ex-CBN staff, Kehinde Fatinoye, his wife, Bukola Fatinoye and their only son, Oreoluwa Fatinoye, on New Year's Day in Abeokuta, Ogun state, has revealed the reason behind the gruesome murder.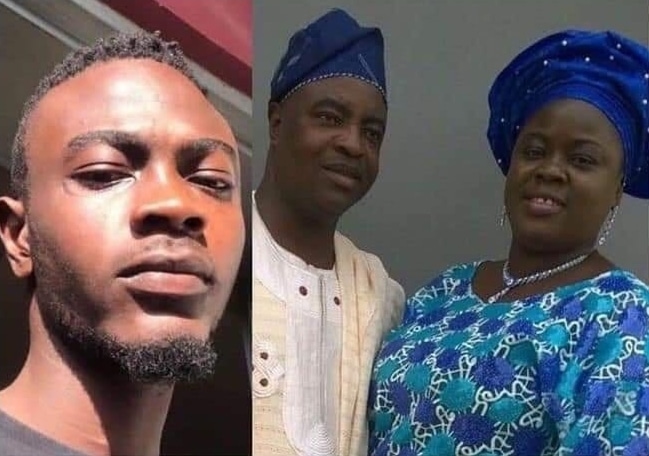 Adekanbi, who was a driver to the couple since 2008, was arrested and paraded on Friday, February 10, at the state police headquarters in Abeokuta, alongside three others.
Speaking with newsmen, he claimed that he arranged the killing because the couple refused to increase his salary and also lend him money to buy a motorcycle.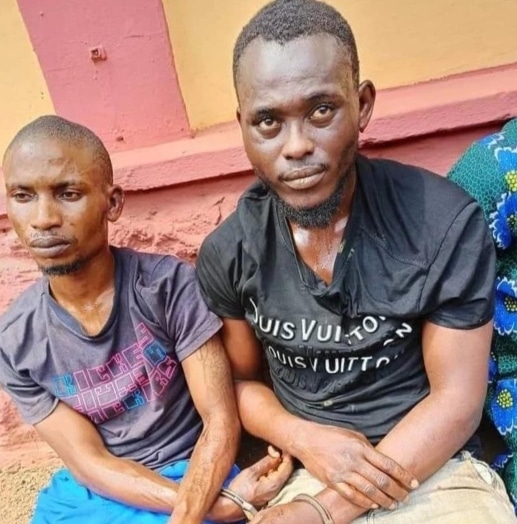 He disclosed that he invited the two other suspects, Ahmed Odetola a.k.a Akamo and Waheed Adeniyi a.k.a Koffi, to join him to rob the couple.
In his words:
"I took the step because the couple refused to increase my salary, and when I approached them for a loan to buy a motorcycle, they didn't oblige.
"Since that failed, I gave the deceased my Access Bank account to which the sum of N1,102,000 was transferred at gunpoint.
"When I realised that my identity had been known through my bank account, I decided with others to terminate the couple. That was when Waheed Adeniyi a.k.a Koffi took a knife from their kitchen and slaughtered the husband Kehinde Fatinoye, while I used sledgehammer to hit the wife Bukola Fatinoye on the head and she died on the spot."
He added that while the robbery was on, Oreoluwa and the couple's adopted son, Felix Olorunyomi entered the house and they were immediately seized, beaten and their hands fastened with ropes behind their back and subsequently driven to Ogun River Bridge at Adigbe where they were thrown into the river.